I had some time today and so went to the new 'Cult of Beauty' exhibition at the V&A. It was a nice, relaxing exhibition, the sort that lifts your spirits and gives you a little glow. Perhaps the best part is that it's not too academically challenging. Far too often in galleries, you over hear the strained comments of certain pretentious posers which make everyone feel a little embarrassed.
Yes, a few thoughts can certainly be bounced here and there; but, this is the first exhibition I've been to which invites you to just enjoy beautiful, sumptuous works without having to wrack your brain trying to remember back to that Art History lecture where you learnt all about the social context and the meaning and blah, blah.
Just for once, it encourages us to tune out the nonsense and stop over analysing every little thing. It reminds us to take a moment and enjoy things just as they are. Ah. I would gladly go again.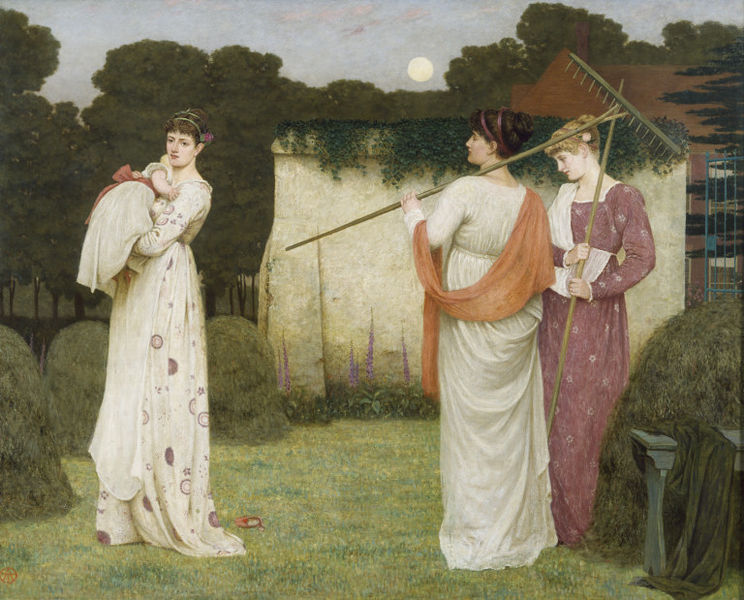 (All images are linked and are via the V & A. First image The Day Dream - Dante Gabriel Rossetti. The second, The Hay Field - Thomas Armstrong)